There are so many stories about the wine county in Lower Austria. Wima decided to add another one. How?
Naturally with a bike tour, what else?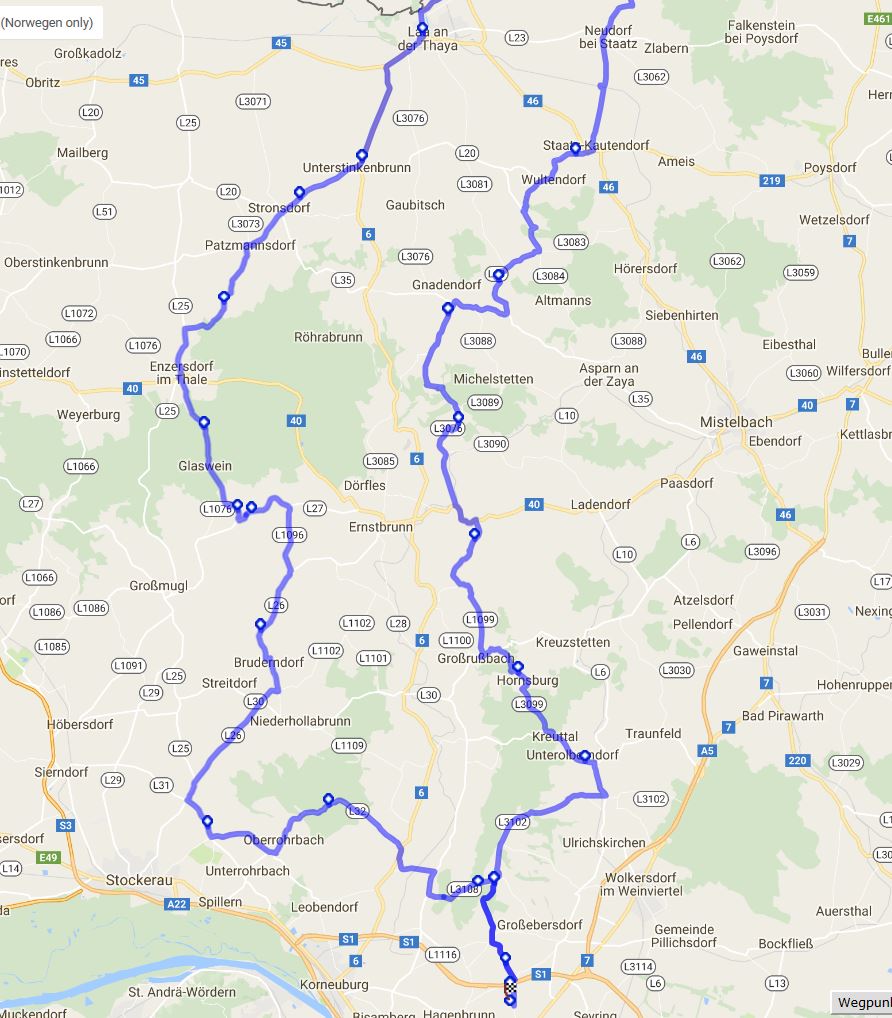 As abbreviations are hipp, we called our tour the WDD.  Wtf?
It stands for Wima Duke Duett (or Wine County, Duke Duett) and therefore fits perfect.
There are 3 Duke 390 within Wima Austria, so we should consider to organise a WDT (Wima Duke Triple) as soon as possible too!
Why to the wine county? As we travel without consuming alcohol during our rides (not afterwards, thats quite a different thing!),
the target of our trip might be slightly strange, but as Nina – our new prospect – lives in the northern part of Vienna,
and I do know this area from my Enduro trips, a tour to the north was a logic consequence.


Our ride started on friday, afternoon, at the northern border of Vienna and led us through the lovely parts of the Kreuttal (herbs valley) and over the tangled roads of the Leiser mountains directly
to the gallows hill in Wildenduernbach (Lower Austrias most beautiful wine celler assembly!)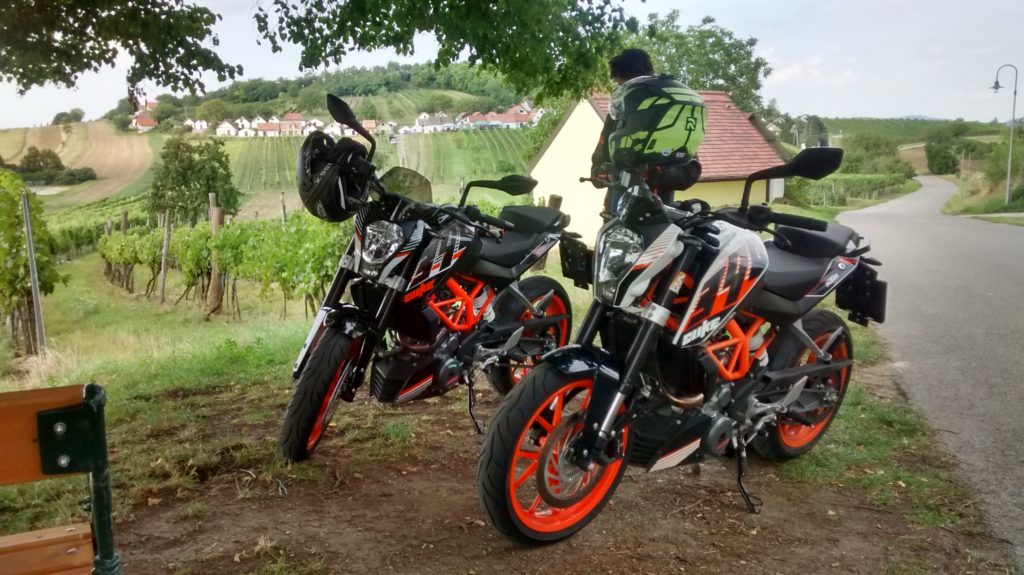 After a short stop – no, not for drinking – we proceeded further to Laa/Thaya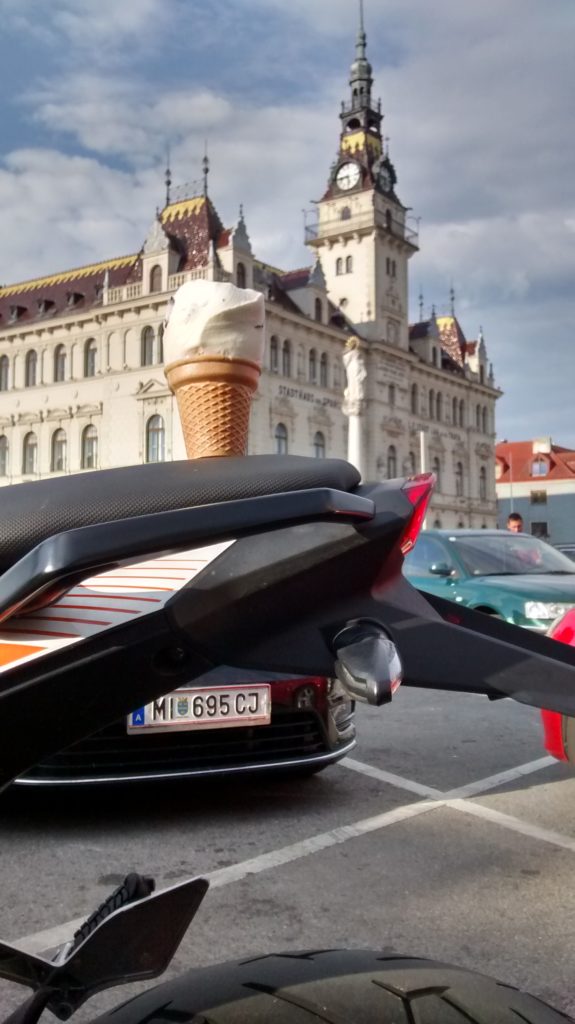 where we paused to relish the ice-cream and the beautiful view at the main place with the majors house.
Refreshed we started south again, via – naturally – KTM distributer Kaudela in Unterstinkenbrunn, then further on to Stronsdorf, Nursch, Maisbirbaum, Niederhollabrunn to Korneuburg, where our ways parted.
The whole ride carried us through the soft hills of the wine county, between fields of pumpkins, sun flowers and corn, and, yes, some wine yards, too.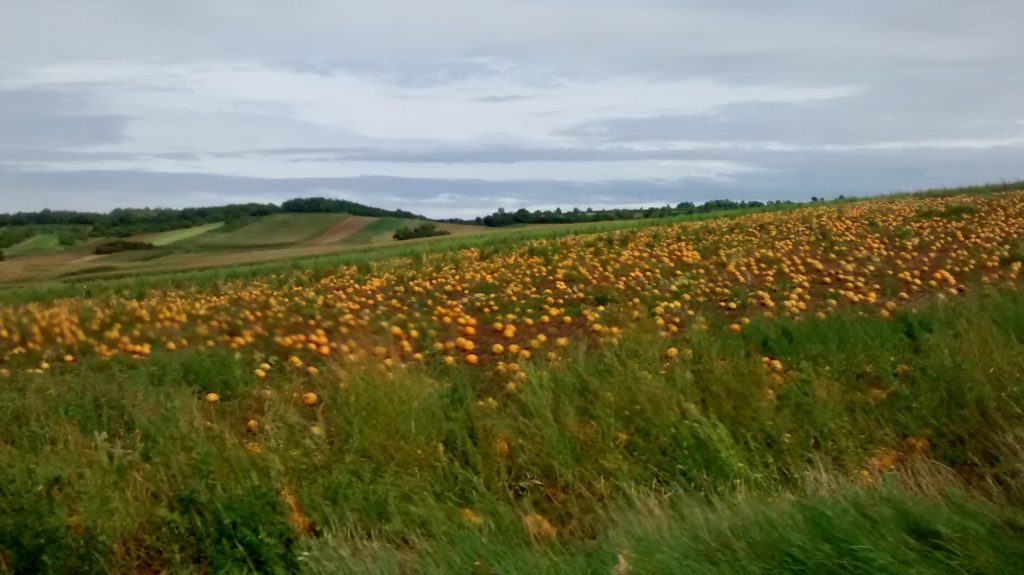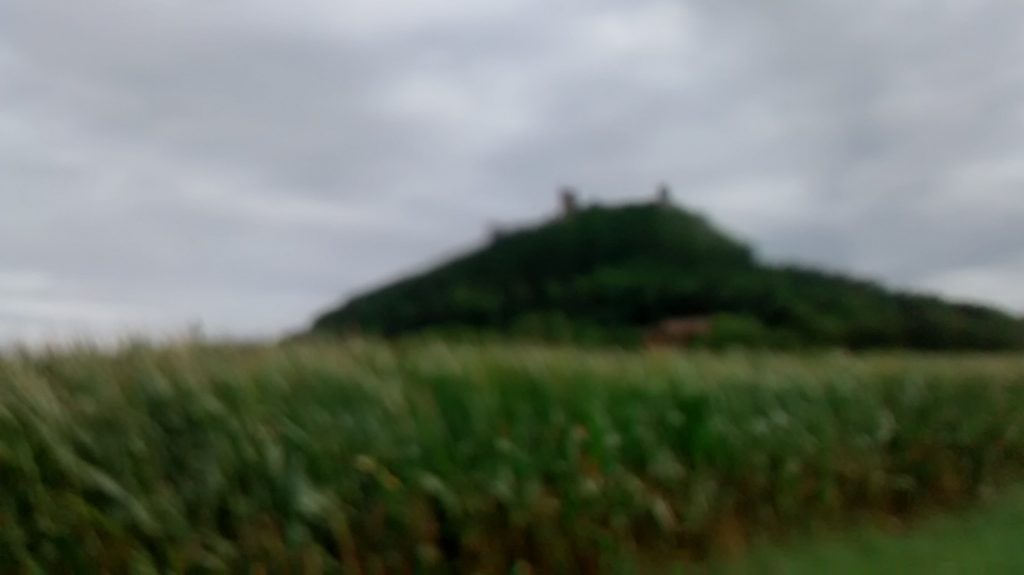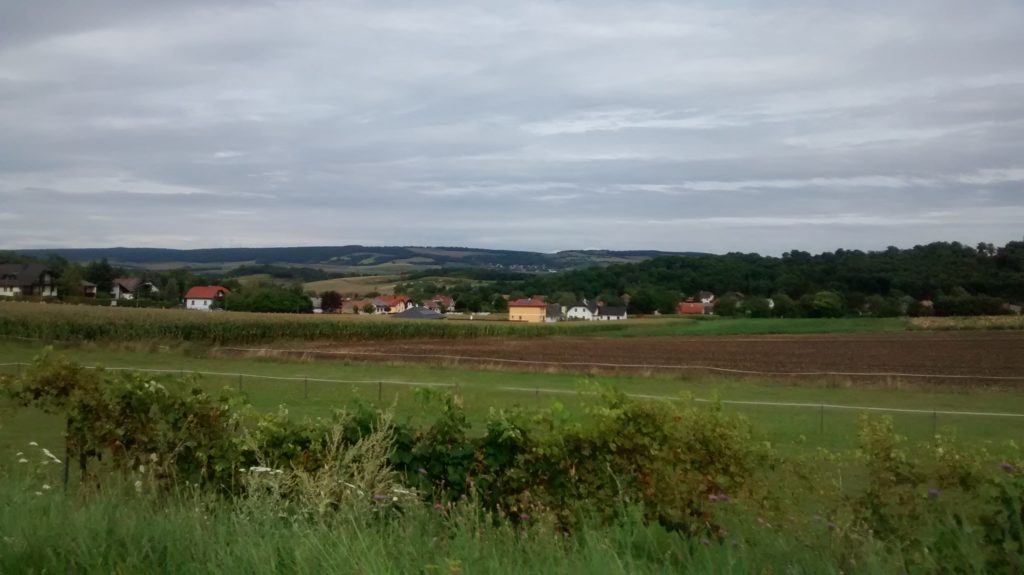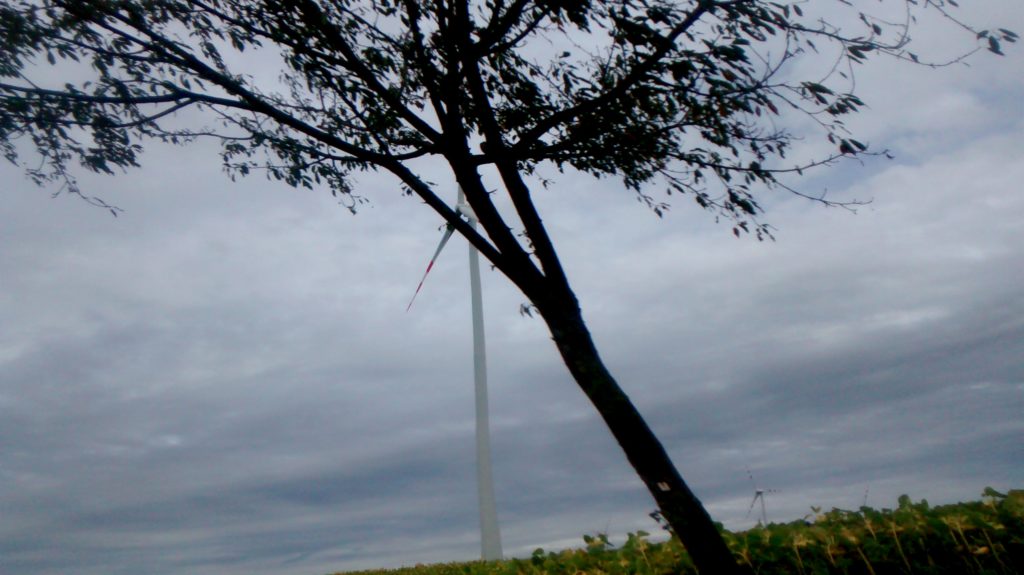 Additional refreshment, despite the weather wasn't hot at all, came from sections through forrests, which were already relatively cold. Summed up, a very nice tour-mix.
The weather was even more astouning, as with my start in the afternoon, there where some irritating black clouds down in the south, but my rain app was right, not even a drop up in the north of lower austria.
As we had choosen mostly minor roads we hadn't much traffic with other cars or bikes so we could choose our pace and our stops freely.
Whith this conditions Nina was able to keep the pace very well, despite the fact, that she didn't know the area (and roads) at all. 4 hours pleasant ride, well done!