This post is also available in:

I spent some time with the Repairs manual and found out, where to check some parameters in the electrics
Unsurprisingly, the first measurment did show a big deviation from the  given numbers.
Without anything switched on, the batterie did give 30mA to an unknown source.  So the systematic check started and was narrowed down to the rectifier.
I started to dismount it, and found this: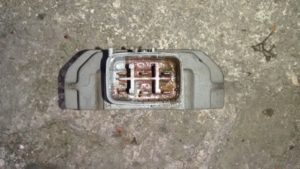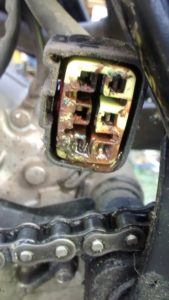 After some cleaning it looked like: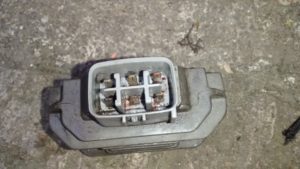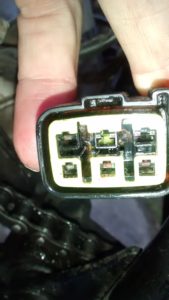 Hopefully this did the job, the Amps are gone, but I still dont see any charging.
As it seems the rectifier is gone for good. Generator does provide voltage though.  So a short testdrive will show.  😉