This post is also available in:

Away from Kyiv. It's 6 a.m. Why have I been getting out of bed so early since we arrived in Ukraine, why am I so hungry? My whole body is probably still pumped full of adrenaline.
Even though the tension has eased a bit after our successful delivery to Kyiv, the country, the whole atmosphere here screams war.
I am now just 2 days up close with the situation and it is already a burden. How must it be then for the Ukrainians, who get bad news from the frontlins every day, or have to live through (long-range) attacks?
I would like to stay one more day, just chatting normally, maybe even a tiny round with the motorcycle through Kyiv. But that doesn't change the current situation or improve our security. We also chose the current phase (shortly after the withdrawal of the Z Army north of Kyiv and the first discoveries of the murders around Butscha (Буча) so we assumed that both sides would now reconsolidate before it starts again. However, each day more closes this window again a little bit.
It is therefore time to move on. Maybe we can make a good distance today?
First we fill up from the spare canisters of the transporter until there is not a single drop left on the tank. We leave the almost empty canisters (they are transparent and show an interesting Slovakian gas station sediment) as well as the full gas canisters, we will not need them anymore. Alena can have a short test drive and Olpo gives her a very short introduction to the vehicle.
We say goodbye to Alena and Kosta, thank them for their hospitality and the self-made present (for the motorcycle helmet) and start our way back by driving first south around Kyiv, always along defense lines and checkpoints, then in the west of Kyiv to the north until we turn west shortly before Irpin (Ірпінь).
Here we see the still fresh madness of war. Destroyed houses or villages, destroyed infrastructure and destroyed war equipment.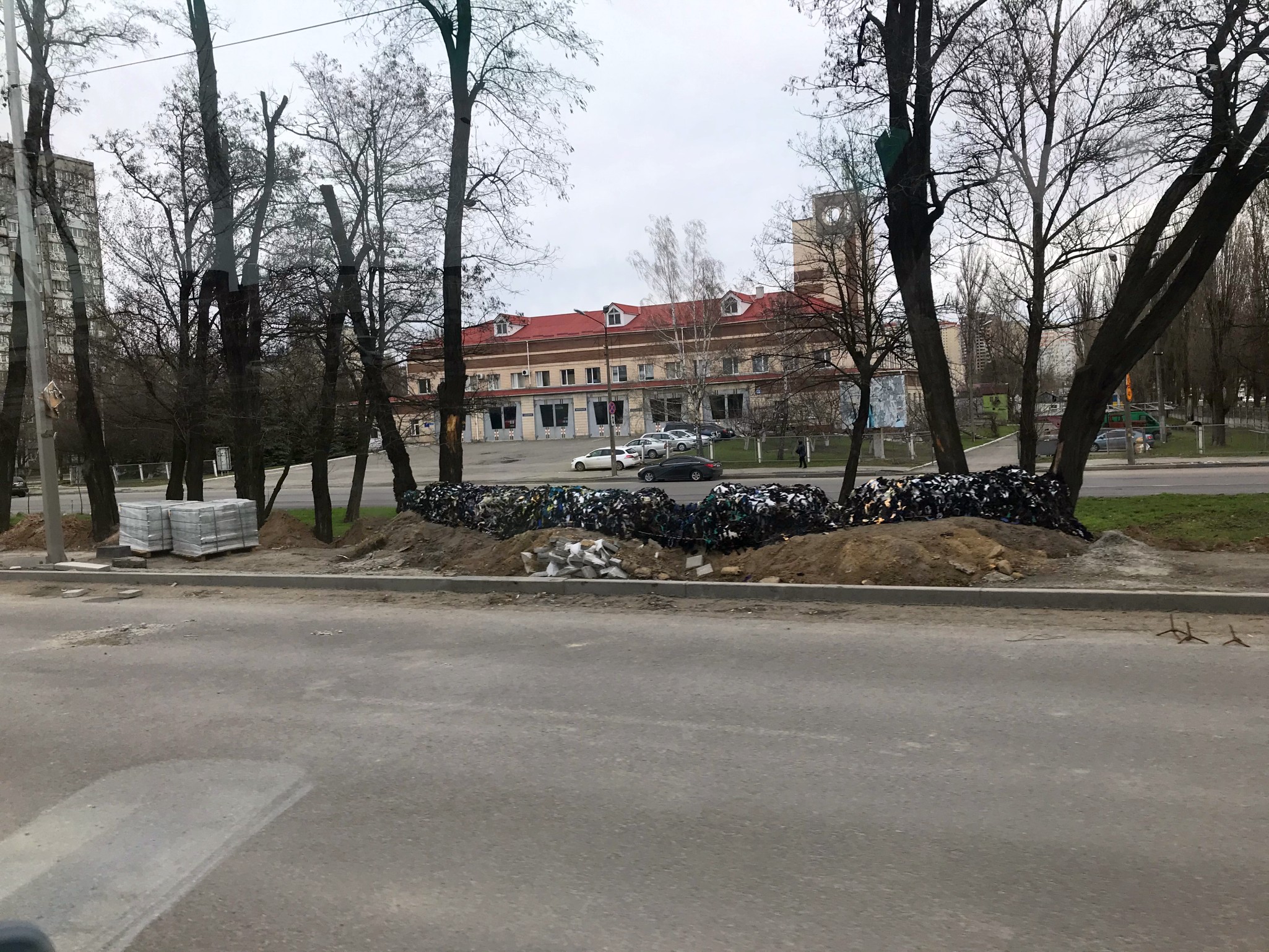 For me, it's an anachronism, but somewhere in the middle of the chaos, road operators are working to repair flattened guard rails, secure demolished bridges, clear roads of scrap metal, in other words, to restore normality.
It's so surreal to me when I look at the rest of the environment. On the other hand, of course, it is a critical infrastructure that has a meaning even in war. And therefore a value that is now being restored.
Our journey, however, takes us away from all these oppressive images to the west to more security, warmth and freedom.
A freedom that these people defend here for us, because they have not yet forgotten what it means not to be free.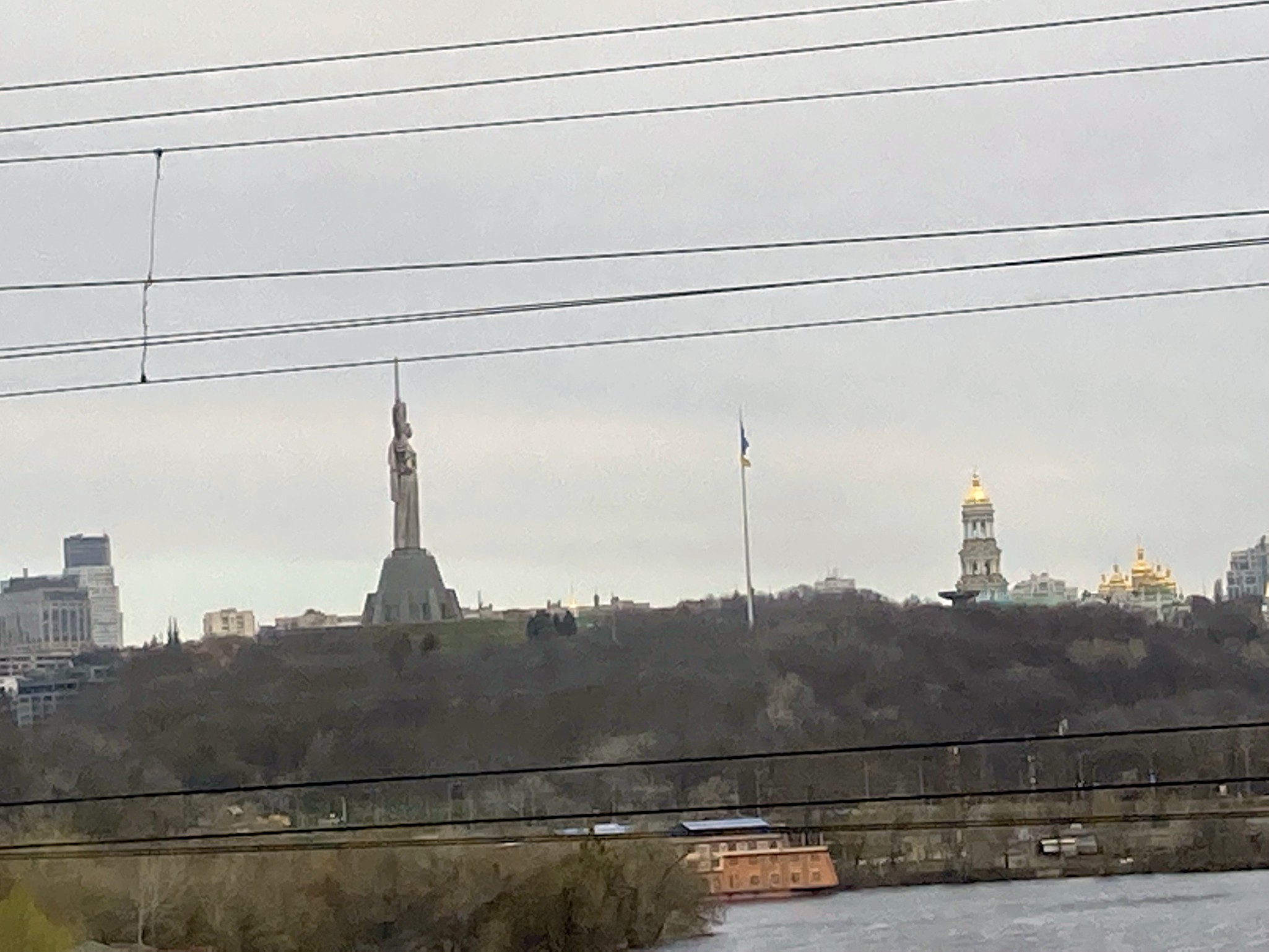 We now drive west again on the familiar route, quickly reach Scytomyr and then Rivne where we refuel again from the canisters.
Here the war catches up with us once very concrete. I have already seen it on Youtube, but now in its touching and dignified form right in front of us. The return of fallen Ukrainian soldiers and the appreciation for their service by the respective population.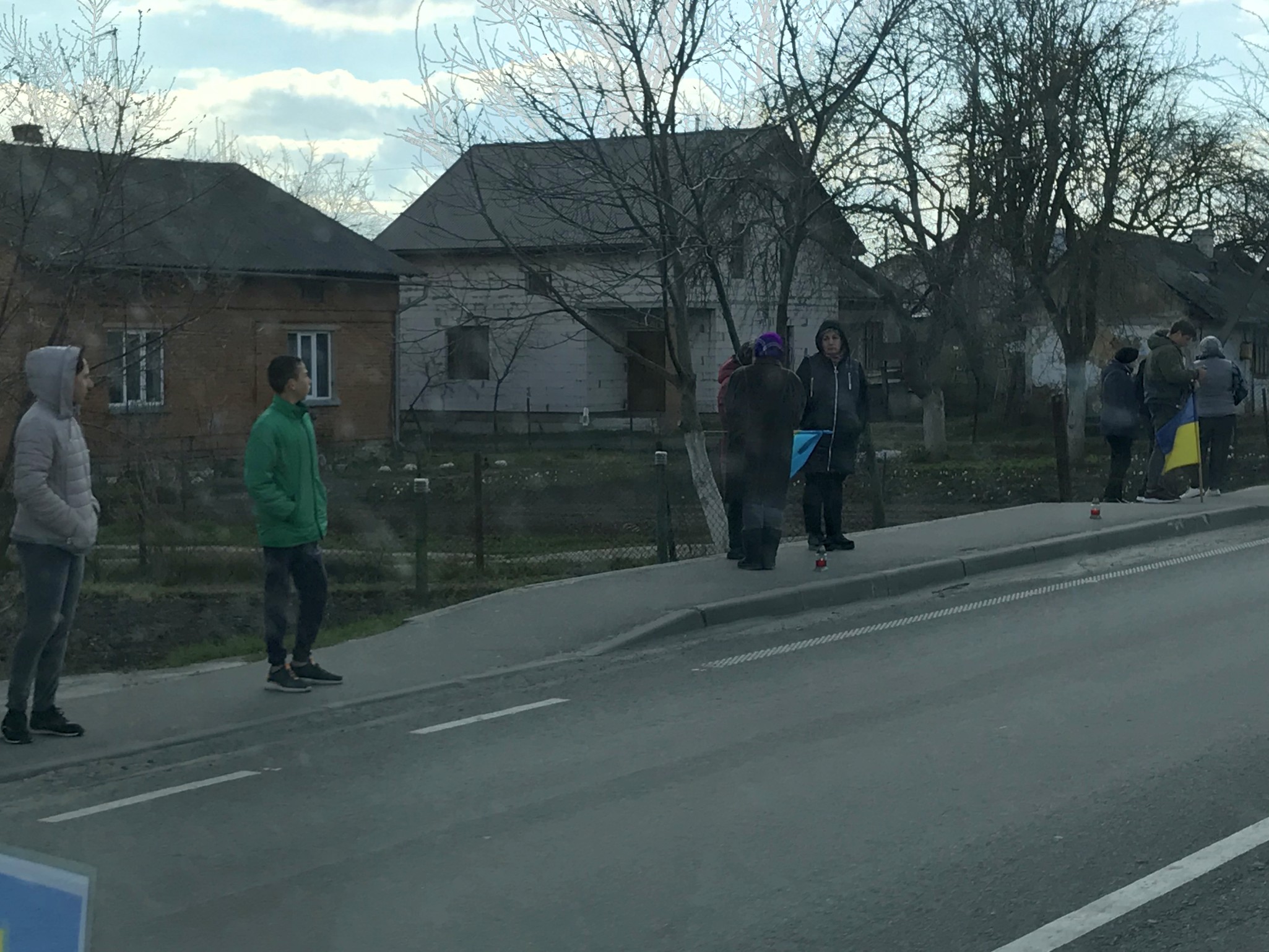 We are well on time, it is noticeable that the oncoming traffic is very strong. The return wave has apparently begun. I just wonder, isn't it too early?
We pass Lviv and turn south. We don't go to Poland, our diesel supply is enough until Ushgorod and therefore we choose the usual route, hoping to get across the border faster this time.
The Carpathian peaks are covered in snow, but the weather is OK this time. Except for a few longer stops at checkpoints, there are no stops either. As we climb over the pass (the ski area there looks interesting) I calculate the potential arrival time in Ushgorod. It looks like we will make it to the border today, about 20:30 it should be.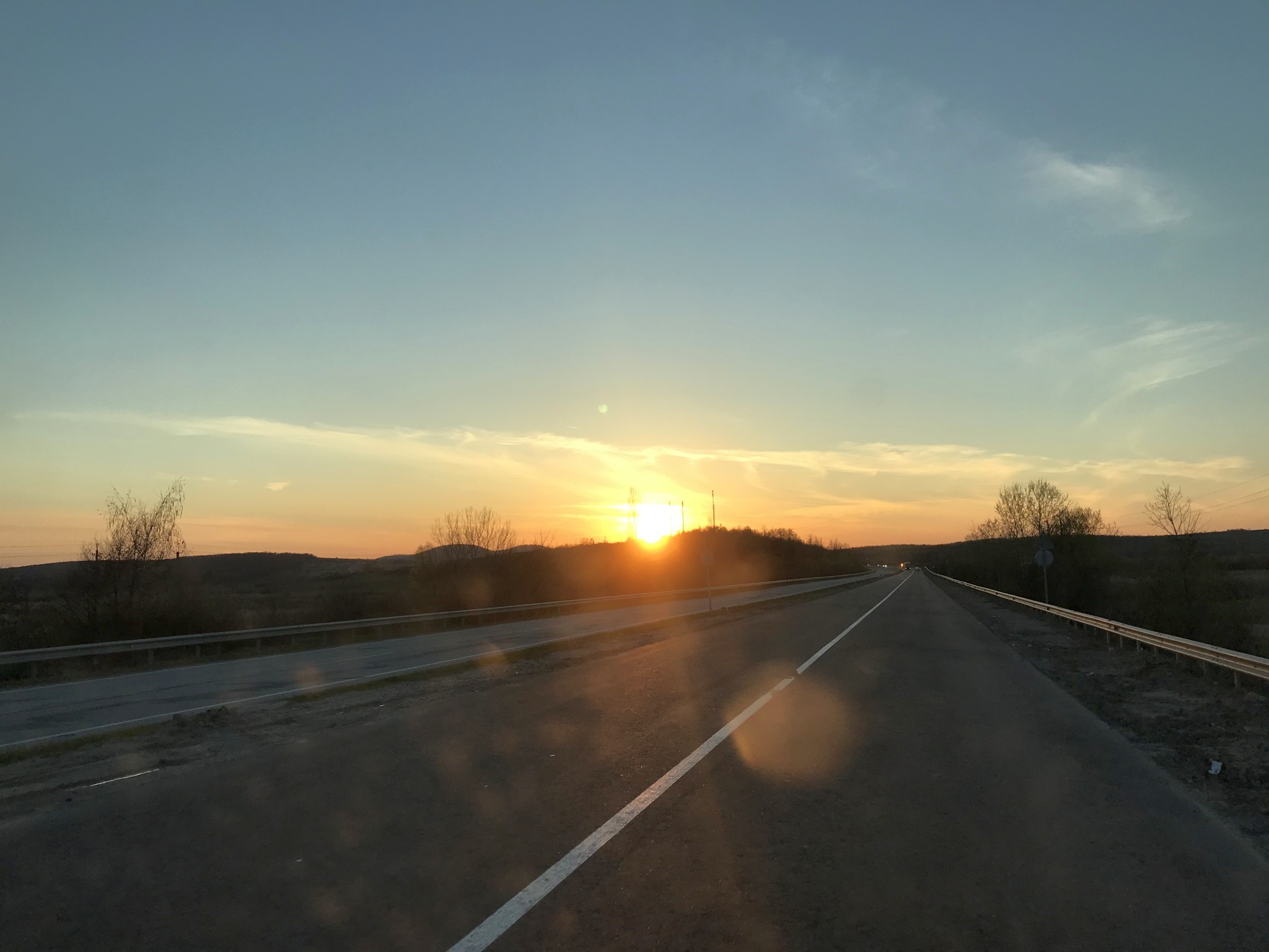 The all-important question is, straight to the border, or to stay the night in Uzhgorod? We decide for the second (spending one night at the border was really enough) and book a room at the Hotel Emigrand.
At first sight the hotel looks closed, but we discover the right entrance and have a room. After a shower we walk (about 15-20min) to the Klepach (Клепач – for me it would be read after the Cyrillic rather Klepatsch, but so it is also on FB) , a brewery inn which is apparently currently visited only by young people. We briefly confuse the waitress with German/English, who then calls a young man (cook – judging by the outfit?) to us, who also speaks good English. We get the menue briefly explained and know very quickly what we want to have. 1x Pizza Quattro Formaggio, and once the trout grilled with potatoes!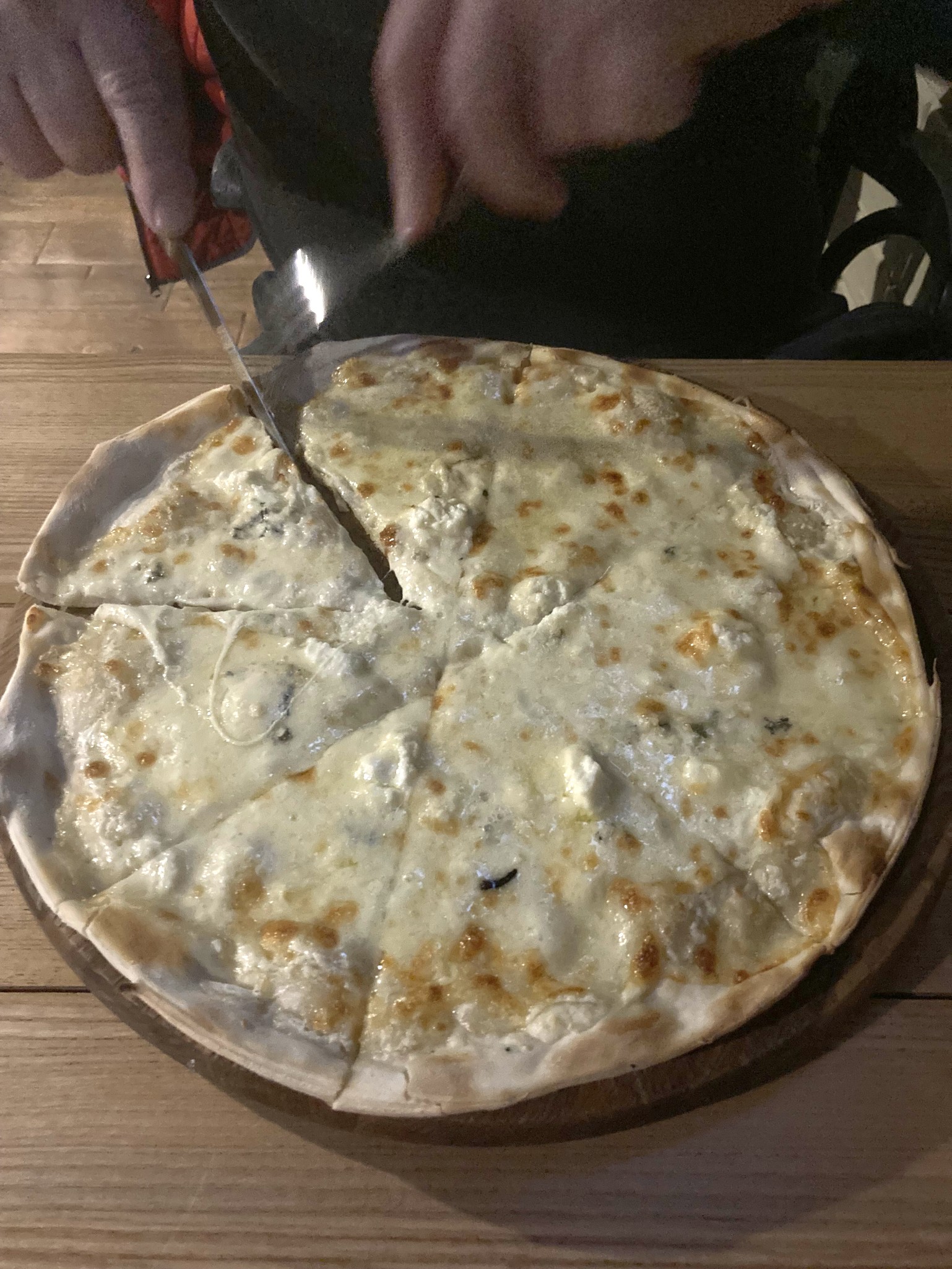 Both are served after a while and both taste excellent. For dessert I treat myself to a tiramisu, which is not a tiramisu, but also tastes simply delicious. We also chat briefly with our "waiter" he also gets the WIMA-Austria Instagram page as a link, and I invite him to work in Austria, God knows we have too few employees in the gastro. But I forget that at least in the current situation he can't come across the border.
In the restaurant, the atmosphere is so relaxed that reality remains outside. Very full and poorer by 610 Hriwija (20€ !) we return to the hotel to spend our last night in Ukraine for the time being.