This post is also available in:

I've been looking for a new multipurpose motorbike for some time now, so that I can move on the road, but also in a light terrain (not just on a gravel road).
The Triumph Tiger 800 XCA looks very well from the setup, the price however look less favorable.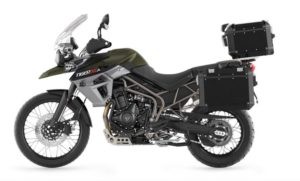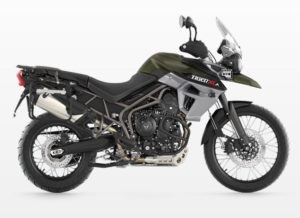 If I count some paniers, etc to the basic price, it sums up to about 16,000, – € easily …
Some may be fine with paying a nice sum for a new bike, i, for my part, do not strive for it.
Even more, as I have no problem to drive a motorcycle not as the first (owner). For me it is – with all my love for my Versys – a vehicle, basta.
Thats why my motorcycles (but also cars) get no names, which would be really ridiculous, in my opinion …
Heeeyy "Speedy", I will throw you down these slope now , you are not angry anyway? Muhahaha
Ok, but wrong topic, or not, depending on the perspective. 😉
To make matters worse, my current job is only 8 months old, and is limited until the end of June.
Who knows if I still have a regular (a regular, and not the constant income of the PES :-P) income after that date?
The last 2 years have shown me personally, in a very harsh way, that a safe workplace can become unsafe and new jobs in my area of ​​activity are very rare.
With so many job changes in a short period, and accompanied with this, a worse income for some period, a large part of my savings is spent, ie. at the moment I am a little short on savings.
And again wrong topic, or not, depending on the perspective. 😉
I therefore follow the current second hand offers, etc … in order to snatch a bargain, but so far the result is disappointing. Even the long winter has caused very few people to sell their motorcycles and to look into something new.
And despite the crowds at the bike in Tuln the number of used motorcycles in the usual ads has not changed ….
I therefore consider a new (used) motorcycle as a rather long-term project and only do look just a little over the horizone what is currently in the pipeline with the manufacturers.
Accidentally i found the in Motorcycle news article, that reports on a KTM Adventure 790?
Sounds exciting, even if a serial production probably will not happen before 2018 and as far as I know KTM, the first motorcycles will not appear until autumn in the market. 😉
It would fit into my own definedlimit of 800cc very well, and would probably not be as gigantic as the current 1090 Adventures from KTM.
Alone the thought of this motorcycle semi-loaded down to the ground, brr …. how can men lift them?
The question now is: Waiting for the KTM, or waiting for a cheap Tiger 800 XCA?