This post is also available in:

I went in the bank,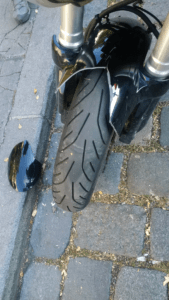 I leave the bank ->
OMG, come on! A small bus had smashed the front fender on my Versys in the meantime.
Tomorrow is  the  Ride4Hope  event in Bruck/Mur ans on monday I had booked a track day at Pannoniaring
At least, I do have a solution for tomorrow, lets see if it stays in place the whole way down and up again.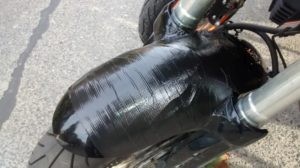 Bin gespannt, ob das bis Bruck und retour hält.