This post is also available in:

Hi all,
you know this sign, right?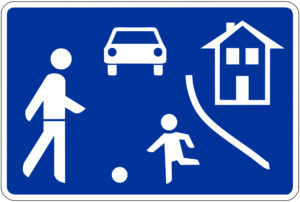 Me, too.
Today I got stopped by two friendly police men, with a speed camera, outch.
Allowed: 5km/h 🙂 Measured: 34 km/h 🙁
We had some discussions, also a thoroughly examination of my bike – thank god only original parts mounted – and after a nice issued caution ….. they did let me drive on.
pfff, shouldn't try my luck too often.
Tomorrow, I wil start in my new Job, hopefully the same there. 🙂