This post is also available in: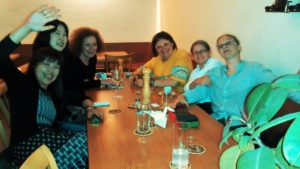 Yesterday we had a pleasant round, together with Wima Japan President Keiko Osawa, who is in Vienna this week for business reasons.
There was a lot to talk about last rally and the rally to come in Hungary as well as the topic motorbikes, of course. 😉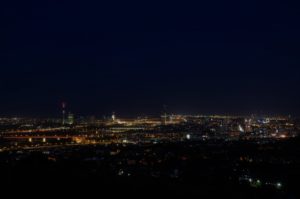 At 9:30 pm. we decided to do a short trip up the surounding hills in the north of Vienna to enjoy the beautiful scenery from there.
Only the cold wind managed to shoo us away, nevertheless it was a nice experience. 🙂
Oyasumi nasai