This post is also available in:

I wonder, how could this happen?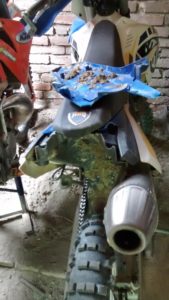 A training, lots of new challenges sucessfull handeled, only minor, soft crashes and then this:
Juniors Husaberg lost/breaks its rear fender,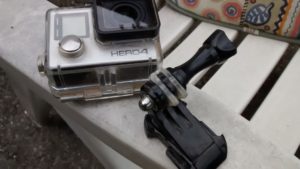 My GoPro case did breaks apart,
For Gods sake, at least with a guard mounted! :-0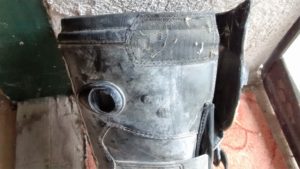 And my boot lost a buckle, unbelievable!!