This post is also available in: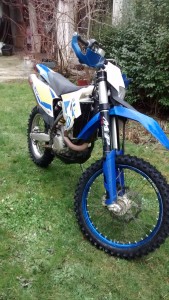 Junior still does have his original tyres on the bike. This ones are relatively hard types, so not really fitting for all purposes, especially harder ground and tarmac.
So we are now giving the Mitas EF 07 (in the yellow mis soft variant) a try.  We will keep you updated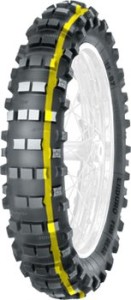 As recommended and already experienced, we used the extreme endurance 4mm tube, so no cumbersome  surprises expected.