This post is also available in:

junior owns his new SMC 690 since October. And despite the fact, that the Husaberg Fe350 did a wonderful job in this role before, its now time to rebuild the enduro it once was.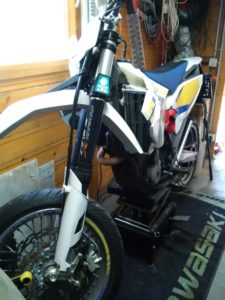 this weekend we took the opportunity to rebuild the enduro and strip all the road gear within 4 hours. Now it looks bright and shiny , but only one week from now, the looks will be quite different.
Mud battle commencing! 😉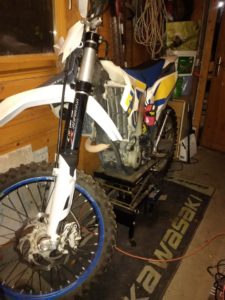 To go into the wild isn't very encouraging at this time of the year, though better than on road, as getting warm isn't the problen.
And, having a companion with you isn't such a bad idea.  Junior can now join in,  Mission accomplished!
Well, we will see!