This post is also available in:

We did arrive today, early in the morning, but still most of the good sites were already gone.
We found a niche at one of the dead ends, meaning, less dust from passing vehicles – most of them Enduros in training Speed  :-/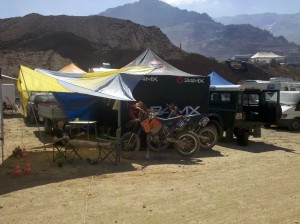 It wasn't easy to fix the sun sail. only a sharp, but massive, screwdriver was able to penetrate the hardened soil.
but, finally the Tent and the Sail were up.
luckily we had one of our famous AUT riders close by.
Ossi Reisinger!
He has no Team, no Crew, no mechanic tent, no Catering as the big Factory Teams do ahve. Only freinds and his father……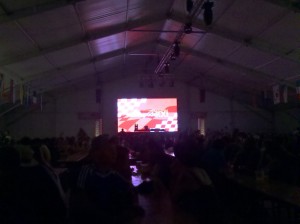 in the evening there was the Rider Briefing for the first prolog race at the main tent, as well as, the winner ceremony for the Rocket Ride.
And the Winner is: Ossi Reisinger! 🙂