This post is also available in:

Since June 16th, thats 102 days, the EXC 200 has been a construction site, and, don't get me wrong, for the time beeing, it still is one…,
On one hand it works without any major problem now, but there are still things to do, to make it really working fine..[:]
But, after spending approx. 1000,- euro in gaskets, motor parts, sprockets, chain, fork, fork bridge, electrics, clutch , change of all fluids, consolidation of the screw mixture, exchange of carburator parts, as well as ultra sound cleaning, straighten of the coolers, it is capable do give me a real kick.
Still missing: Adjustment of springs, exchange of steering bar, refurbish of the frame (rust and color) clutch adjustment, new tires, engine protector, exhaust pipe, plastics (optics) …
but, that's Peanuts compared to above mentioned part exchanges, i have already done… 😀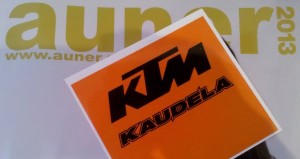 Only winners there: both companies at the pictures, as I will still buy some parts, even during the following inter months.
Now, its election day, and i will give my vote, so please excuse me, i am really anxious to know how the outcome will be
For short term deciders: small help  😉