This post is also available in:

Some time ago, the clutch leaver had been damaged by another vehicle.
I am used to a broken clutch leaver from my Enduro, but naturally this doesn't work with a Duke
Therefore I searched for some alternative leavers, and for symetry reasons i decided to order a fitting break leaver too.
Finally I found one: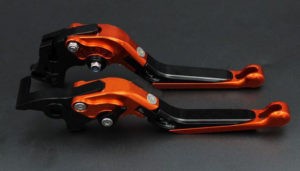 This leavers are adjustable in with and lenght so I ordered them immediately.
This week they were delivered so we did mount them, and so they look like.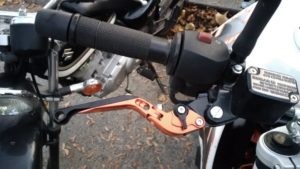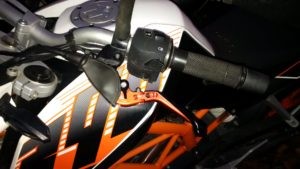 Good lookin, aren't they? 🙂