This post is also available in:

Weather is fine,
so, whats more logical then to do an off season trip to Mariazell?  😉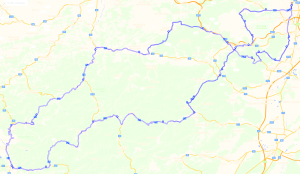 As we drove along, we didn't meet to much other motorcycles, so we decided to approach the Kalte Kuchl, a famous biker stop.
Yet, it was closed and only a view other bikers were there per accident.
So we went further on, not only to experience over the Ox some kind of a chase with the earlier bikers from the Kalte Kuchl. As expected, the smaller bikes won  😉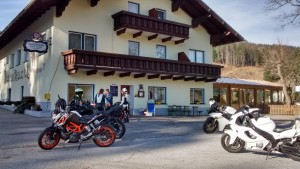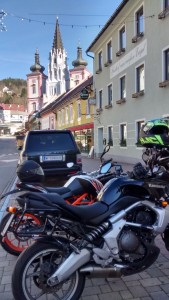 And so, we went on to Mariazell to arrive there in the pre Christmas preparations at the main road.