This post is also available in:

Although I do not have a spare part yet, that did not prevent me to start the dismantling of the Versys already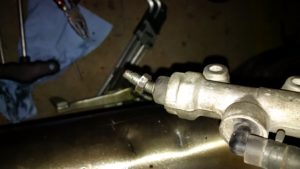 And, of course, there was another unpleasant surprise:
The ram for the brake piston of the rear brake cylinder is bent, of course it must be so.
So, I did order this part too…
And because this is not enough, a new construction site opened, too: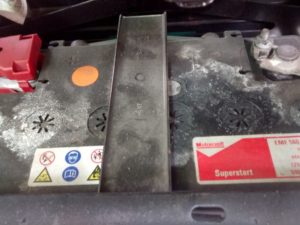 The battery of the transporter has shown the first signs of weakness lately. Yesterday it has completely failed.
The idea was actually quite simple,
drive another car close by, attach the starter cable, start the engine, and go to the battery dealer for a replacement.
Really quite simple, but: Junior was probably so focused on his task, that he simply miscalculated.
The result is probably the most expensive car batterie exchange in history: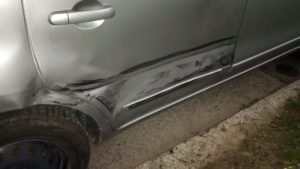 OMG! is it possible, since the end of December I am not coming out of the workshop?