This post is also available in:

Hi,
beautiful weather, sun is shinning, warm temperature, what more could one desire?
So, back to our beloved  Enduro training spot.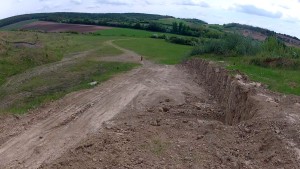 First surprise: The caterpilar was there:
Luckily, a small ramp, or such ;-),   still existed, so we tried our luck and it worked!
Moving on, we spotted a male deer in the bushes: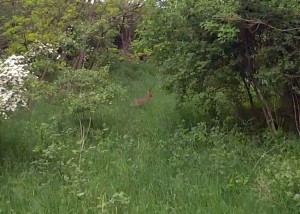 which got away unharmed.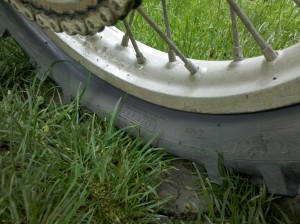 I did check my tyre presure when we left home. But very fast I felt, that my rear tyre hadn't any grip.
So I checked the tyre and:
Running flat 🙁
Can be compensated by speed  😉 , therefore pressing on, but: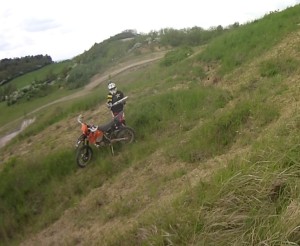 My muffler didn't sustain the next slide, so it decided to leave our company, naturally resulting in a terrible noise.
I had to mount the part losseley to my bike and start to travel back home.
We never met any strollers on the way home in the past, but todays count:  8-10  🙁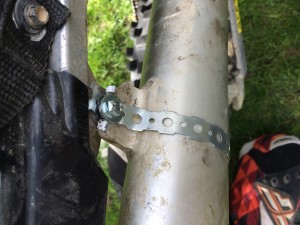 Fixed the muffler at home temporarely with  clamping band and
removed the dirt from the area around the exhaust: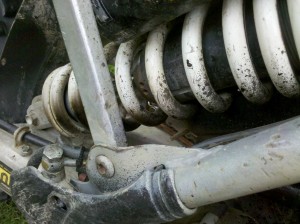 Naturally I patched the tire too, but It would have been more fun, without.
At least, I used the opportunity to change tire direction too, so:
Small win!