This post is also available in:

Hi,
the 28th Austrian womens run (Frauenlauf) took place.
Naturally, I was right within to prove my stamina upfront to the EBR.
As always there was a really fine athmosphere, and the weatherwas fine too 🙂
Surprisingly, the result was really nice too.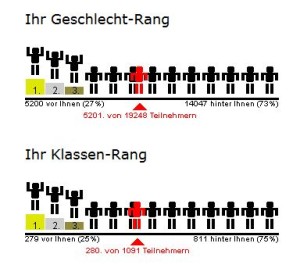 I wish I could be in the top 25% of the EBR results too.   Naaah , only kidding….
😉
The training: Totally worth it…..