This post is also available in:

The sun is shining the whole day, more or less, the whole week through, thats really nice!
The snow, i suppose, isn't as happy about this.
The slope is still in good shape, early in the day its a little bit firm or icy, with increasing sund it changes to wet and heavy snow…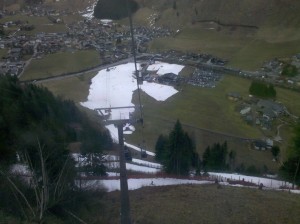 Time to say goodbye until next year!