This post is also available in: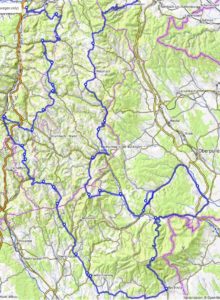 Last week the general weather was rather bad with 9° Celsius  and the roads were slightly damp. And then the many leaves on the street? Not necessarily very inviting conditions. It was clear that our planned Wima season finaly was postponed by one week.
And this decision turned out to be the right one. We drove directly into the Indian Summer of the hunchback mountains.
In the morning it had  cosy 9°,  but during the day it rose up to 21° , thanks to the sun.
The sky was bright blue, the trees were red, green and golden and the fields in between filled the colour scale. A wonderful play of colours for the eyes.
And, because that wasn't enough, we had asphalt and also a little bit of gravel under the tyres, which carried us from corner to corner and from hill to hill.
It was simply fantastic to wave around and have so much fun.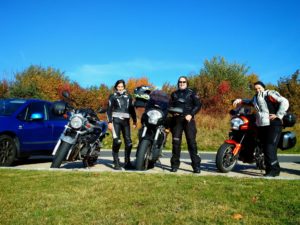 Simply cool! There is really nothing more to say. 🙂
[soliloquy id="3861″]