This post is also available in:

The weather forecast is fine, approx. 18° temp and only short rain.
So, let the sand games commence 🙂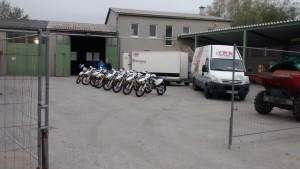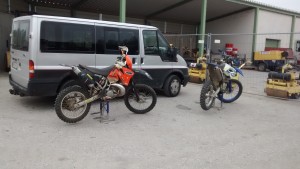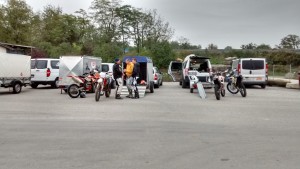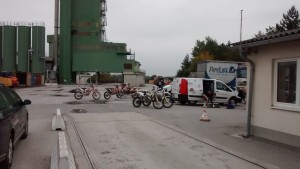 Once again, we are joining the Terra-X Training
And, as you can see, we are not alone. As this would be the last training in this year, a lot of other people did join. And, we are not alone.
For this time, we have choosen the more advanced group, and we were not disappointed. Steep slopes, up and down.
The head tells you no, impossible, but then you will drive there, and, with each try it gets easier and better.
As always, big fun!
Naturally, my construction site, despite the fact it was quite stable within the last months, shows off: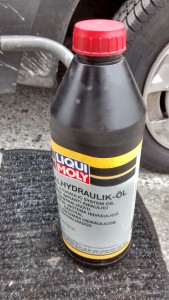 A crack in the hydraulics hose of my clutch occured and disabled the clutch completely.
This wouldn't be a problem on flat ground, but under this conditions, it was impossible to go further on.
I was afraid that I might have to cancel the rest of the training, but  thanks to the lunch break, a hollow rivet and some hydraulics fluid saved the day! 🙂
Once again, thanks to the JBX-Fighters, who did offer me the raw material to fix the hose. 😉
[blaze cats=3]