This post is also available in: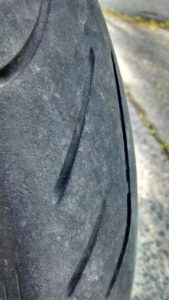 For some time, I do have the feeling, my front tire isn't round anymore, you know the feeling right?
So I did a check, and surprise, it seems its life span is over.
Strange, its only on the side flanks, the straight running surface is still in a very good condition, and the outmost flanks too. ..
As it seems, I do drive a lot of curves, but not with to much angle … -> thats something that must change  🙂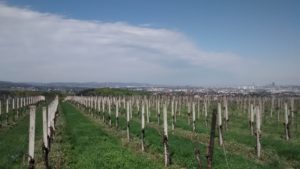 Despite this finding, its at least dry, a short trip to the first hills around Vienna.