in only 20 Km distance, on the other side of the Alps, there is really heavy snowfall since a few days, but here?
Thats the view to the skiing slope: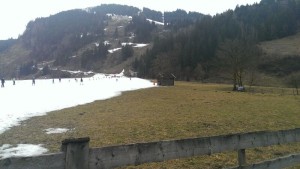 Thus despite the fact, that it lies on the northview side of the mountain, with less sun. Really anxious to know, if the snow will last until the end of week.
To be continued…