for my drive chain.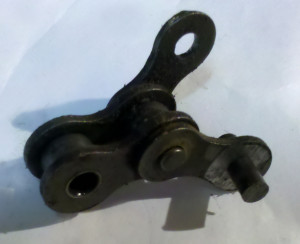 The slight ringing really did come from my chain. As it happens it  touches the swing arm, due to a to loose tension.
I used prelunch to shorten the chain for 2 links, but then I had to adopt the adjusting screws in front of the collar nut too, but, nothing is easier than that.
I would have had two beautiful orange chain adjusters for the back wheel too, but the shaft was to tight.
So, not wanting to destroy the axle, i decided to skip this step for later.